Chatelech

Growing

A Family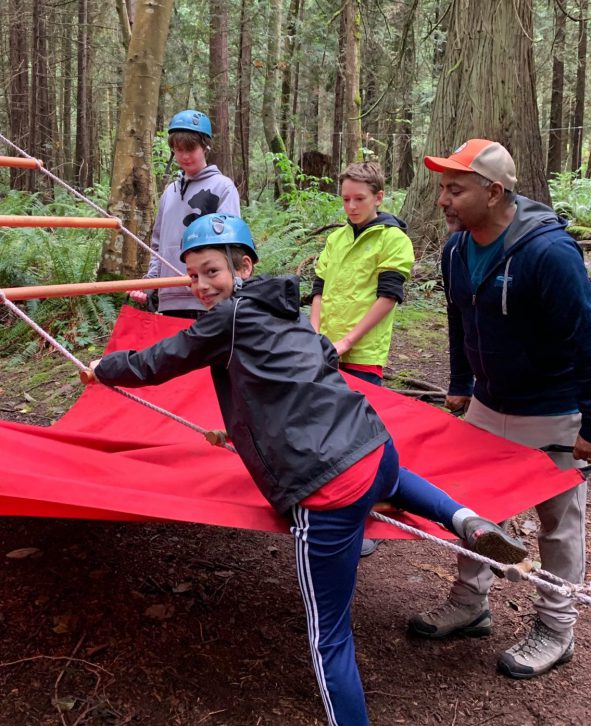 Welcome to the Chatelech Website.  Our school is a special place.  We strive to be a community of learners and encourage all members – staff, students, and parents – to be actively engaged in making the school a warm, inviting place.  Many of our students are involved in a variety of  activities encompassing the arts, athletics, and academics.   Although we are a small community school, we consistently try to provide our students with experiences that would broaden their worldview and allow diverse options at graduation.
At Chatelech we have numerous clubs and activities for students to be involved.  We also offer a wide variety of athletic opportunities for all grades.   Please see our Athletic and Club page for more information.
We enthusiastically promote our Core Values in school life regularly asking students how they can demonstrate integrity, responsibility, empathy and respect in daily life.  Our Culture of Care is focused on kindness and while we understand that students within our student body are capable of making poor decisions, we always aim to work with them to reflect on the behaviour and provide them with the tools and opportunity to make the necessary change for success.
We welcome feedback from our community. Please don't hesitate to contact us if you have any concerns or questions.
Agenda

Month

Week

Day

Grid

Box Grid

Map
Agenda

Month

Week

Day

Grid

Box Grid

Map
-

-

-

-

-

-

-

-

-

-

-

-

-

-

-

-

-

-

-

-

-
-

-

-

-

-

-

-

-

-

-

-

-

-

-

-

-

-

-

-

-

-
You have no events for this day
You have no events for this month
You have no events for this month
stec_replace_image
stec_replace_icon
stec_replace_summary
stec_replace_desc_short
Expired
In Progress
stec_replace_location
stec_replace_timespan
Invited
stec_replace_guest_name
stec_replace_product_name
stec_replace_location
stec_replace_date
RSVP to Event
Event Info

Location

Schedule

Guests

Attendance

Forecast

Comments
stec_replace_description
stec_replace_title

Organizer of stec_replace_event

stec_replace_about
0

days

0

hours

0

minutes

0

seconds
Event expired
Event is in progress
Location
stec_replace_location
Get Directions
Could not find route!
Details
stec_replace_details
No schedule
stec_replace_date stec_replace_time
You are invited to this event!
Places left: 0
stec_replace_name
Weather data is currently not available for this location
Weather Report
Today stec_replace_today_date
stec_replace_current_summary_text
stec_replace_current_temp °stec_replace_current_temp_units
Wind stec_replace_current_wind stec_replace_current_wind_units stec_replace_current_wind_direction
Humidity stec_replace_current_humidity %
Feels like stec_replace_current_feels_like °stec_replace_current_temp_units
Forecast
stec_replace_date
stec_replace_icon_div
stec_replace_min / stec_replace_max °stec_replace_temp_units
stec_replace_5days
Powered by Forecast.io
We will be starting course selection during the last week of January.  Students will be provided with a number of opportunities to review possible course options before committing to their 2020-2021 schedule.  Click on the link to see the courses offered for 2020-2021.  Courses 2020-2021
Our Automotive Program is well under way and many of our students have already had the opportunity to get some hands on experience working in the community
Our Grad Class is working hard to plan for a number of events aimed at raising funds for end of the year activities.  Winter Formal preparations have already begun and the fundraising team is working on the Purdy Chocolate Sales.  Stay tuned for more information. 
All students in Grade 12 and who plan on graduating in 2020 need to ensure that they have completed a Capstone project.  Please see Ms. Liddicoat for more information.
During our homeroom classes we are expecting our Grads to take an active role in providing mentorship and guidance to our 8-11's.