Chatelech

Growing

A Family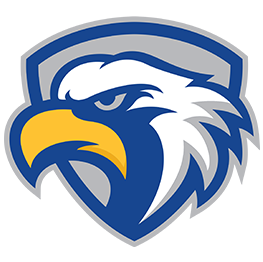 We acknowledge with respect the unceded and traditional lands and waters of the shíshálh Nation where we gather, learn, and collaborate with one another. 
Our school is a special place.  We strive to be a community of learners and encourage all members – staff, students, and parents – to be actively engaged in making the school a warm, inviting place.   Many of our students are involved in a variety of  activities encompassing the arts, athletics, and academics.   Although we are a small community school, we consistently try to provide our students with experiences that would broaden their worldview and allow diverse options at graduation.
We continue to promote our Core Values in school life regularly asking students how they can demonstrate integrity, responsibility, empathy and respect in daily life.  This pandemic, which has caused so many of us to make changes to how we live, stresses how important these values are during this new normal.  We need to continually treat each other with care and kindness.  We will continue to strive to make our school environment a place where our students can learn and grow in a safe, supportive environment. 
We welcome feedback from our community. Please don't hesitate to contact us if you have any concerns or questions.
Stay tuned for updated events in our latest edition of the SWAAG.  An updated SWAAG with all school events will be emailed out to our community each week.  Any questions regarding school events should be directed to Mrs. Emily Bachand at 604-885-3216 or by email at ebachand@sd46.bc.ca
I am honoured to return as Principal here at Chatelech Secondary School and I extend a sincere welcome to our new Vice Principal, Desiree Harris. As the Principal and Vice Principal, we are proud to be part of an enthusiastic team of educators and are thrilled to introduce at least 10 new members to our staff for the 2022/23 school year!
This year we welcome over 100 new students to our school! It is exciting to see our school grow and to welcome all our new students, teachers and support staff.
At Chatelech we are committed to providing a positive and safe space for students to receive their education, learn about themselves and learn about each other. We are guided by our Core Values: Empathy, Responsibility, Respect and Integrity and can ensure that all students who walk through our front doors will feel welcomed, safe, and inspired to be the best they can be.
We look forward to a wonderful 2022/23 school year with our enthusiastic staff, engaged students and dedicated parent community!
All students in Grade 12 and who plan on graduating in 2023 need to ensure that they have completed a Capstone project.  Please see Ms. Liddicoat or Mr. Fawcus for more information.
October 13th – 20th in room 128

Please click on the link below to access the BC School Sport Website for more information on school sports.
BCSS  


Jr Girls Volleyball
Sr Girls Volleyball
Sr Boys Volleyball
Cross Country Running
Jr Girls Basketball
Sr Girls Basketball
Jr Boys Basketball
Sr Boys Basketball
Wrestling
Ski and Snowboard
Hockey (not part of BCSS)
Jr Boys Volleyball
Rugby
Track & Field
Golf
Ultimate
Mountain Biking
Robotics
Board Game Club
Dungeons & Dragons
Writing Club
Travel Club
Art
SOGI
Guitar and Bass Club
Ski and Snowboard Club
Bike Club
Water Polo Club